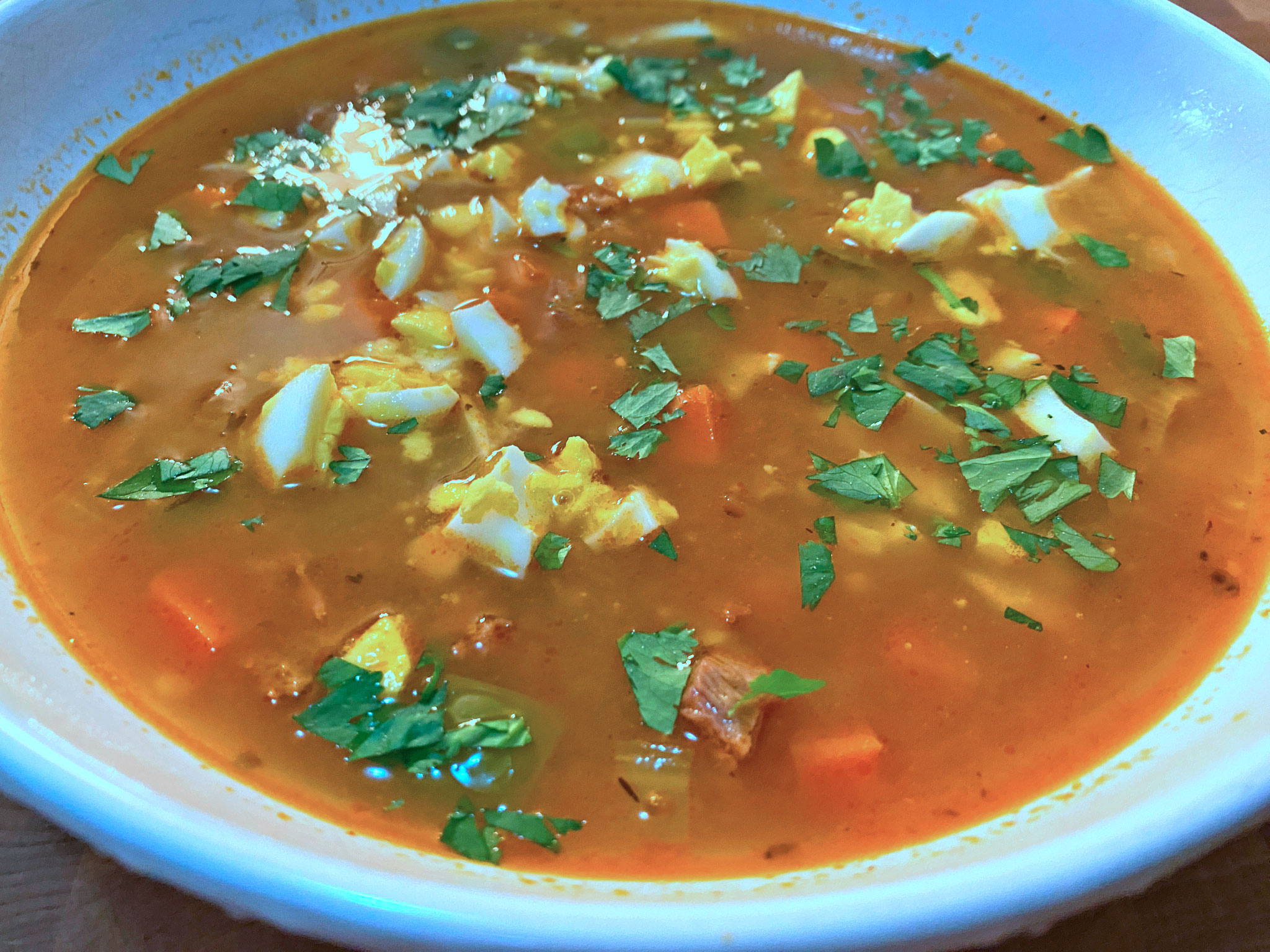 When I posted on Facebook asking where I can get turtle meat locally (I live in St. Petersburg, FL), I didn't get any good answers. Some people jokingly told me to go look in the woods behind their house, and others had outcries that would make you think I was clubbing baby seals, or asking where to get fresh kittens for soup.
I then noticed that there were Google searches for the question, "Is Turtle Soup Legal?" If you're using sea turtles as was used in the original soup, then no, it is not legal. If you're using green land turtles, then yes, it is legal. More on that with a little history of turtle soup after the recipe.
This soup was DELICIOUS! My friend next door said, "The turtle kind of falls apart like a short rib!" Turtle Soup is a classic dish with a long history. It's considered a delicacy in England, China, the U.S. and Caribbean. Commander's Palace in New Orleans serves a Cajun version that is legendary. It's the most popular dish there. I had it back in 2018 at Sola Bistro & Wine Bar on St. Pete Beach as a special, and it was great.
I couldn't find turtle meat locally, so I ordered from exoticmeatmarkets.com. It's not cheap at $80 for the two pounds required for this recipe, but I really wanted to make this classic dish. If you want to substitute with something more reasonably priced, try veal, or alligator if you want to keep it exotic. Alligator is still expensive, but half the price of turtle.
There are a ton of recipes online. I must have read a dozen. They all had similarities and differences – even the ones claiming to be the Commander's Palace's recipe were different from each other. Even the supposed Brennan's recipe (same ownership as Commander's) was different.
This one is MY recipe based on ideas from several others. What struck me the most is how many of them had NO cajun or creole seasonings. WTF dude? The most popular American version of this is Creole. I included Crystal Hot Sauce, Black River Creole spice mix, Chef Paul Prudhomme Seafood Magic Blend, and Cayenne Pepper. Note: The hard boiled eggs are in there as a nod to the tradition of also eating the turtle eggs.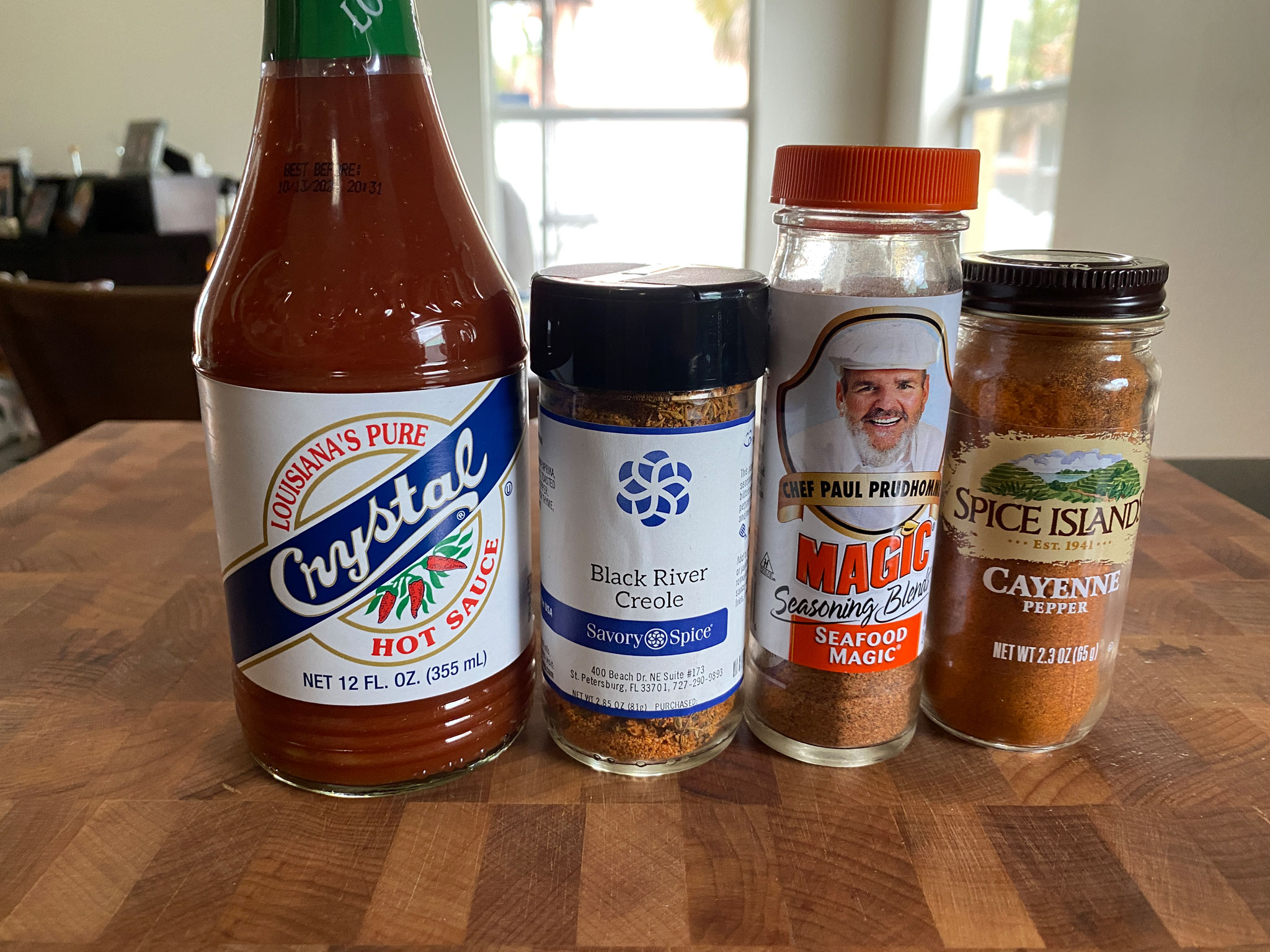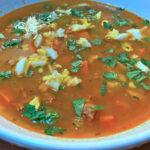 Print Recipe
Turtle Soup
This is a great classic dish with a lot of history that you don't often find in restaurants or cookbooks.
Ingredients
2

lbs

Boneless Turtle Meat

cut into 2" cubes

3

Bay Leaves

10

tbsp

Unsalted Butter

5

cloves

Garlic

finely chopped

3

stalks

Celery

small diced

3

Carrots

small diced

1

Large Yellow Onion

small diced

1

Green Bell Pepper

small diced

⅓

cup

Tomato Paste

¼

cup

Worcestershire sauce

1

tbsp

Paprika

2

tbsp

Black River Creole Spice Mix

2

tbsp

Chef Paul Prudhomme Seafood Magic Blend

2

tsp

Cayenne Pepper

add more if you like it extra spicy

Salt and Freshly Ground Black Pepper

to taste

¼

cup

Crystal Hot Sauce

1¼

cup

All Purpose Flour

⅓

cup

Finely Chopped Parsley

1

cup

Dry Sherry

3

Hard-Boiled Eggs

peeled and chopped

1

oz

Lemon Juice

freshly squeezed
Instructions
Bring turtle meat, bay leaves, and 13 cups water to a boil in a 8-qt. soup pot.

Reduce heat to medium-low; cook, covered, until the meat is tender, 2-2½ hours.

Strain; reserve stock; finely chop meat and set aside.

Heat butter in pan over medium-high heat.

Add garlic, celery, carrots, onions, and bell peppers; cook 5-6 minutes.

Add tomato paste, Worcestershire, Crystal Hot Sauce, Black River Creole spice mix, Chef Paul Prudhomme Seafood Magic Blend, Cayenne Pepper, Paprika, salt, and pepper; cook 2 minutes.

Stir in flour; cook 3 minutes. Add reserved stock; boil. Reduce heat to medium; add turtle meat.

Taste for seasoning and adjust if needed.

Remove from heat and add sherry and lemon juice.

When served, garnish with parsley and chopped eggs.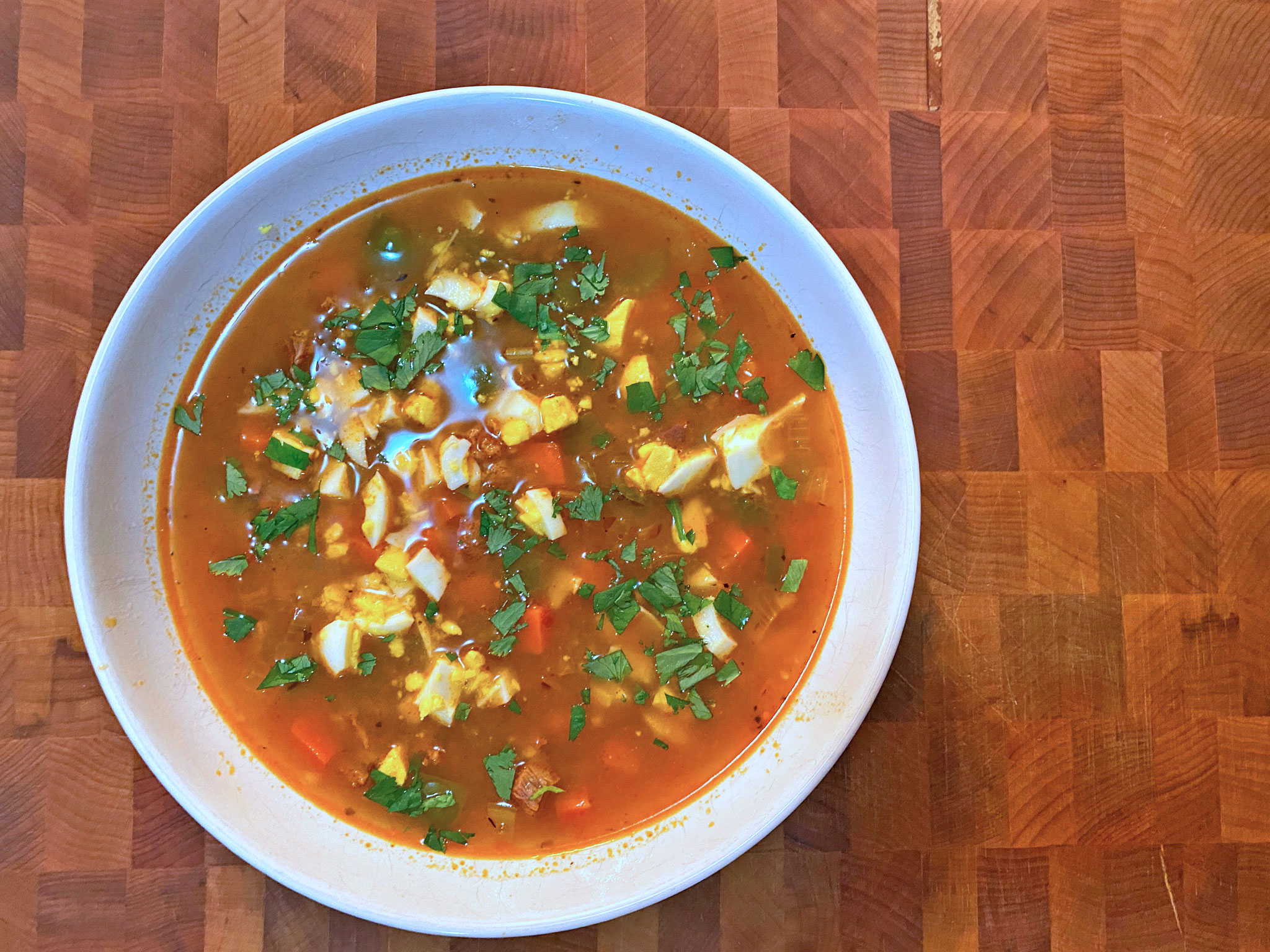 It was previously asked, "Is Turtle Soup Legal?" The answer was if you're using sea turtles as was used in the original soup, then no, it is not legal. If you're using green land turtles, then yes, it is legal.
Here are some small excerpts from an article in Eaten – The Food History Magazine, No. 15 Salty, Autumn 2022.
In 1503, Christopher Columbus's son Ferdinand spotted what looked like a reef surrounding two small islands only to find, upon closer inspection, a thronging mass of sea turtles so thick that the cacophony of their shells resembled a Roman road through the sea. Future sailors could navigate to "Las Tortugas" just by joining the procession of pregnant females; between mobs of turtle and other native reptiles, this dollop of land would eventually become known by the indigenous Taîno word for "alligator," the "Cayman Islands."
By the mid- to late-1600s, most English ships in the region enlisted the help of at least one "striker," a Miskito man renowned for his abilities to haul in turtles via spears with detachable tips. Turtles prepared "the West Indian way" soon became fashionable fare amongst the Caribbean's white aristocracy…
By 1966, the public outcry of diminishing sea turtle populations was immense.
In March of 1971, pressured by conservation groups, the Florida governor signed an emergency order prohibiting the import of any turtle whose carapace measured less than forty-one inches a restriction which outlawed over ninety-five percent of a just-arrived catch intended for turtle soup.
The Green Sea Turtle joined the original endangered species list in 1973.